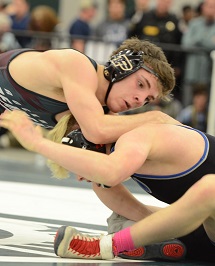 Pre-Season
Team Rankings released
SCMAT South Carolina Wrestling
October 29, 2019
Pre-Season Team Rankings have been released and are at the links at the top.
The "Team-Openings" link has the new Google sheet with all SC High School Tournaments this season. The SC Coaches have created a great page for everyone, thanks!
This summer SCMAT was able to scan over 40 State Tournament brackets, from the late 1970's through the early 2000's. These brackets have been placed under the History section link for "State Individuals". Many thanks to Coach Mike Frye for providing the majority of these brackets!
SCMAT has a few Recordbooks to complete in order to wreap up last season. Individual Wins and Pins (Career and Season), Collegiate updates, etc. The Recordbooks will be updated over the next month.
The "SC State Champions" project (see below) will be resumed with new updates shortly, after the Recordbooks are finished, so as state champion pages are added for each year we will let you know.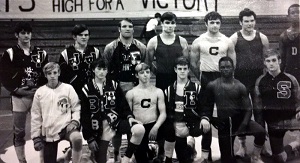 As time permits, SCMAT will continue to add pages at the "SC State Champions" link below for every State Champion in the 50 years of SC high school wrestling:

SC State Champions
South Carolina Wrestling
October 17, 2016
SCMAT is still in progress expanding the website with content.
As the season starts the focus will be on posting Results, Rankings, News and ongoing calendar updates.
Send any updates or feedback to scmat@hotmail.com